Basic Security Guard Training Bundle
Description
Basic Security and Advanced De-Escalation Training for the Price of 1
The bundles include your Basic Security Guard Training Course, Mental Health Awareness and De-Escalation Training, and your Exam Price all for $199.
Why Stop at Basic Training when you can get the training that police officers across the world ask for to keep themselves and the public safe.
What you Get!
Receive 24/7 Access, Start Anytime, 100% Computer Based Training, No Classroom Required. GET IN-DEMAND CERTIFICATIONS. You'll stand out from the crowd when applying for jobs!
Basic Security Guard Training Get certified from the guard training program better employers prefer. This 40-hour mandatory course is designed to prep you for the licensing exam in Ontario, Manitoba, Saskatchewan or Alberta. (Online) - Regular $149.00
Mental Health Awareness and De-escalation Get trained to deal with one of the most critical security issues — mental health. This training is in-demand by employers. Join the most professional security guards when you are prepared for mental health incidents at work. (Online) Regular $65.00
In Canada, you need to be a licensed guard, but many companies will ask for additional training for specialized jobs. Let us help you with the following steps to get trained, licensed and employed!
Step 1 - Take Our Guard Training - Pass our Approved Training Course - Register by clicking Buy Now Step 2 - Pass your Provincial Exam - We will help you book and prep for the exam. Step 3 - Apply for your License - We can provide all the information you need. Step 4 - Job Openings are Ready for You Valid for Ontario, Manitoba, Saskatchewan and Alberta Security Guard Licensing - EXAM INCLUDED IN PRICE
This bundle includes the following products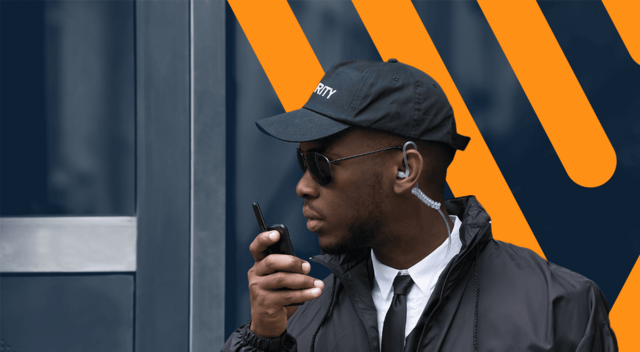 Become a Security Guard Today with Top Online Security Guard Training
Regular price:
$149.00 CAD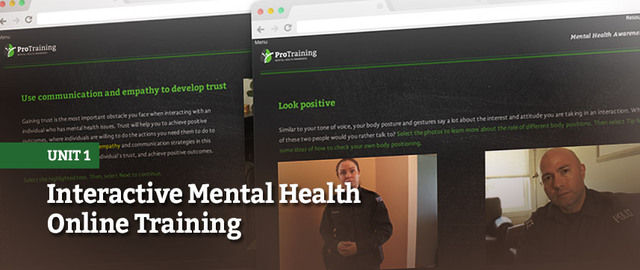 This eLearning course is the first unit in a three-unit mental health training system focusing on de-escalation
Regular price:
$65.00 CAD