{{ notice }}
{{ warning }}
Healthcare security professionals act as the first and last line of defence and care for hospitals and medical facilities, as well as the visitors to these facilities.
Their duties include patrolling the facilities and included grounds, monitoring all activity in and out of the facility and preventing vandalism, theft, fire, and disturbances. As a healthcare security professional, you must always be on the lookout for any issues which may compromise safety or the integrity of the facility.
The Canadian Academy of Guard Training by Yardstick Training prepares learners to deal with high-stress situations with industry-leading training and advanced online-training courses. Course graduates will be equipped to deal with a number of emergency scenarios that may arise within a healthcare facility.
Pay for healthcare security professionals can vary greatly depending on the requirements of the individual, or the facility – as well as the location of the work.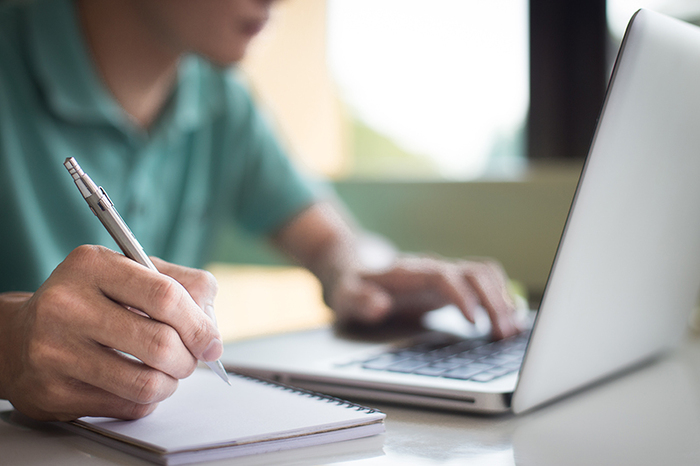 What's Expected of You
Security professionals working in the healthcare industry may face a variety of different tasks and challenges, which will often vary depending on the patients in the facilities care, and a variety of other factors.
Through GuardTraining's advanced online courses, you will be introduced to typical hospital organization and the role of healthcare security. Throughout the course you will also learn about:
Loss Prevention in Hospitals
Preventing Infections
Blood-Borne Pathogens
What Is W.H.M.I.S. ?
Hazmat Awareness for Security
Special Needs Members of the Public
Dealing with the Elderly
Mentally Ill and Emotionally Challenged Persons
Addictions
Drug Diversion in the Healthcare Setting
Effective Methods of Dealing with Disturbed, Disruptive or Potentially Aggressive Persons
Controlling Aggressive and Angry Individuals
Dealing with Intoxicated Individual
Aggressive Behavior Management
Hospital Emergency Codes
Use of the Notebook
Report Writing for Healthcare Officers
Basic Rules Concerning Criminal Evidence
Technology Used to Control Access/Egress
Post Orders and Standing Orders
After Hours and Emergency Situation Access
Emergency Department Security
Introduction to Patrols and Types of Patrols
What to Watch for on Patrols
Parking Lot Security
Emergency Planning and Introduction to Fire Prevention/Detection
The Chemistry of Fire
Access Control and Alarm Systems
Evacuations
Bomb Threats
Conducting a Search of the Premises
Statements to the Media
Healthcare Security in the Legal System
Introduction to Criminal Law
Common Law and the Canadian Charter of Rights and Freedoms
Powers of Arrest

Healthcare security professionals will leave GuardTraining's program equipped to deal with challenging and often demanding but rewarding work environments in the healthcare field. You will be expected to have the knowledge and know-how to deal with challenging and often complex situations - while remaining cool under pressure.
The Healthcare Facilities Training Course will take about 25 hours of dedicated online study to complete and enables learners to feel confident entering their field.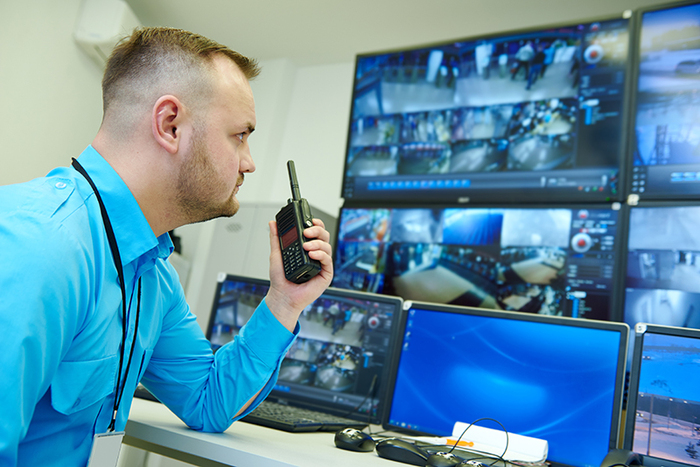 Who Can be A Healthcare Security Professional?
Security professionals in the healthcare industry come from a wide range of backgrounds and experience levels.
Ranging from individuals with previous law-enforcement experience, new college graduates or those looking to make a start in the security industry – healthcare security professionals come from a number of varying walks of life.
To enable you to fully comprehend this course, it is a prerequisite that you have completed the "Professional Security Guard Level 1" course supplied by GuardTraining, or be in possession of certification of training that is equal or greater in scope, from a recognized educational facility in Canada.
The prerequisites for becoming a security guard vary by province:
Alberta
Be over 18 years old
Be eligible to work in Canada
Be able to speak and write in English
Have no criminal record, outstanding criminal charges; not be the subject of a criminal investigation
Not be a current member of the police service, a sheriff, bailiff, a collection agency or debt collector
Complete the training and exam requirements

Manitoba
Be over 18 years old
Be eligible to work in Canada
Complete the training and exam requirements

Saskatchewan
Be over 18 years old
Be eligible to work in Canada
Complete the training and exam requirements

Ontario
Be 18 years of age or older
Be legally able to work in Canada
Have a clean criminal record
Complete the training and exam requirements
Have a current Emergency First Aid/CPR certificate (contact us for help with this)

Nova Scotia
Be at least 19 years of age;
Be a Canadian citizen or a person legally entitled to work in Canada
Not be an active regular member of a police service with peace officer status
Have no disqualifying criminal history.

Prince Edward Island
Be at least 18 years of age
Be a Canadian citizen or a person legally entitled to work in Canada
Not be an active regular member of a police service with peace officer status
Have no disqualifying criminal history.

New Brunswick
Be at least 18 years of age
Be eligible to work in Canada
Complete the training and exam requirements

Newfoundland and Labrador
At least 19 years of age
A Canadian citizen or legally entitled to work in Canada
Successful completion of training requirements
Submit along with the application a criminal record screening certificate or a letter of conduct. If the applicant has a criminal conviction the application must be accompanied by a previous convictions/findings of guilt report.
An applicant for a security guard agent licence shall provide proof of successful completion of an approved training course. An applicant who has not completed the training course may be granted a licence which is subject to enrolment in an approved training course within four months of licensing and successful completion of the training within twelve months of licensing.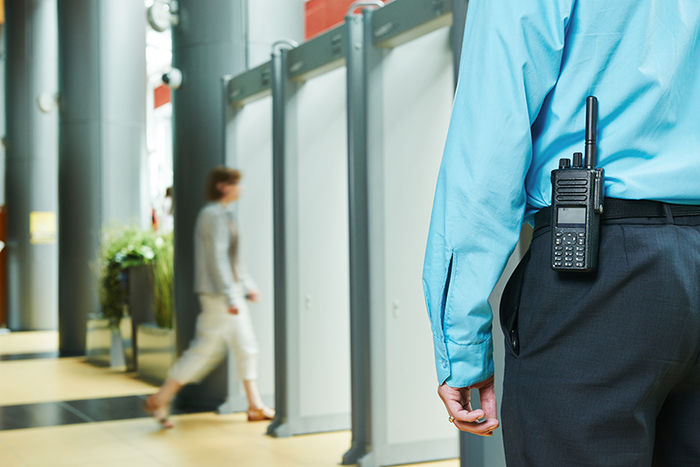 Every day as a healthcare security professional will bring with it its own set of challenges and tasks.
You may spend time patrolling the facilities grounds, or reporting your findings and observations while maintaining order and assisting with any concerns raised by staff or patients.
A typical day may also include assisting nurses with patients or liaising with health care administrators about the needs of the facility and its patients or staff.
Healthcare security professionals are essential to any medical facility to remain in running order, while providing the highest-level possible healthcare to patients and also ensuring the safety on all visitors to the facility.
Those looking for a challenging but rewarding career, built on the foundation of helping others and creating a safe environment are encouraged to participate in GuardTraining's world class programming.
Learn More About Training