{{ notice }}
{{ warning }}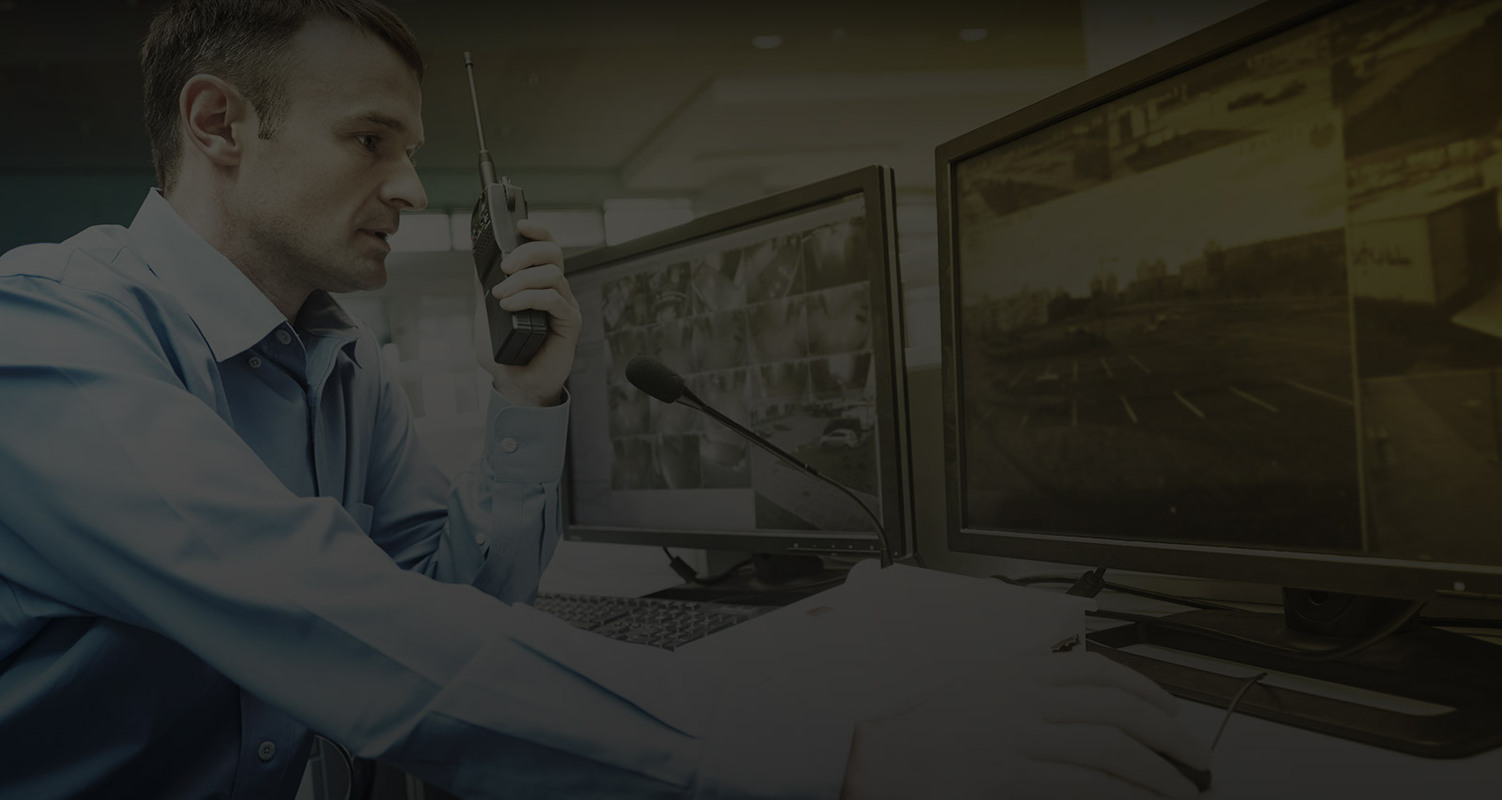 Canada's Leading Guard Training
Our training program is designed to help you get registered and training right now. Which means you can be licensed and working before you know it!
With over 12 years of experience and qualified training, join the thousands of others who've becoming security guards through Guardtraining.ca
Start and stop training whenever you need to
→ Basic and Advanced Training

→ Instant Course Access
→ Register Quickly
→ Train from Home
→ Large Job Market
→ Mobile Friendly
→ Take on any device
→ Government Approved
→ Exam Booking Help
Start Training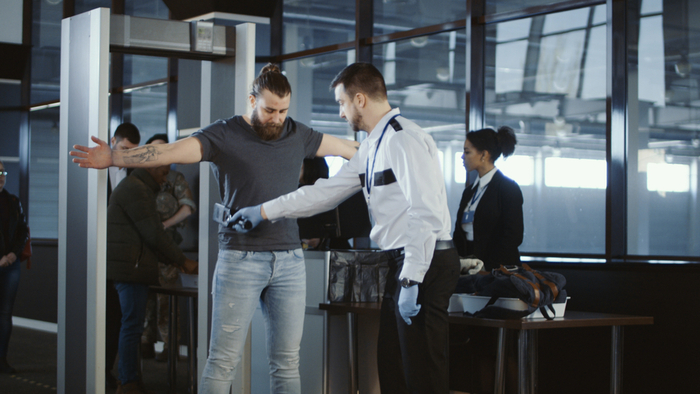 Where Can Security Guards Work?
BEGIN TRAINING
Start your online Security Guard Training today!

Canadian Academy of Guard Training is the leading provider of security guard training, recognized by premium employers in Canada since 2007. Other programs get you certified. Canadian Academy of Guard Training gets you advanced training. Course schedule is whatever you need. Start whenever.
Train Now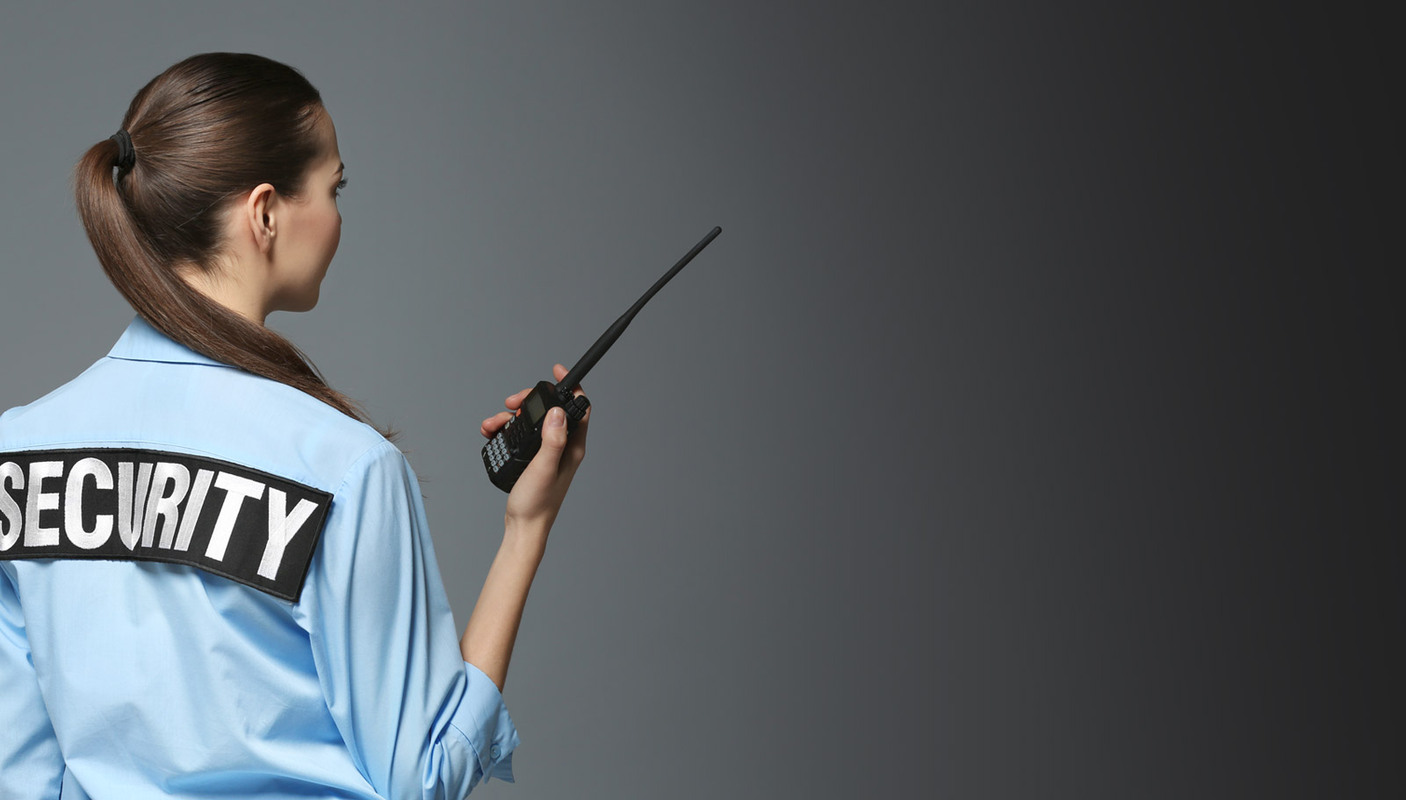 Take Guard Training.
Our premium flagship course prepares you for the license test. The FREE bonuses get you interview-ready, even with no experience.
Pass the provincial test & get licensed.
With your Training Completion Number from Canadian Academy of Guard Training, take the security guard licensing test in your province. Then, apply for a license through the ministry.
Get smart upgrades to stand out.
Canadian Academy of Guard Training makes it easy and cost-effective to get extra qualifications employers demand for higher-paying security jobs. Bundle courses and save.
Features
Guard Training gets you trained, licensed and interview ready.
These course extras make the difference between gettingcertified and winning the job of your choice! Start Training, Get Licensed and Apply for Jobs right through guardtraining.ca
Master skills top employers demand
Be more prepared for tough interviews
Carry your certificate on your phone
Get FREE bonus training for an edge
Access support on-hand 7 days/wk
Share an impressive digital certificate
With the Fast-Track Career Bundle, you get the basic security guard training PLUS advanced certifications. Get 5 courses for $249, 4 extra courses and certificates for only an extra $100. Earn 5 certificates with the bundle:
Basic Security Guard Course - Regular $149
Preventing Harassment & Violence Certification - Regular $29.95
Fatigue Awareness Certification - Regular $34.95
WHMIS Certification - Regular $34.95
Mental Health Awareness + De-escalation Training for Police & Security Certification - Regular $65.00
Fast-track your career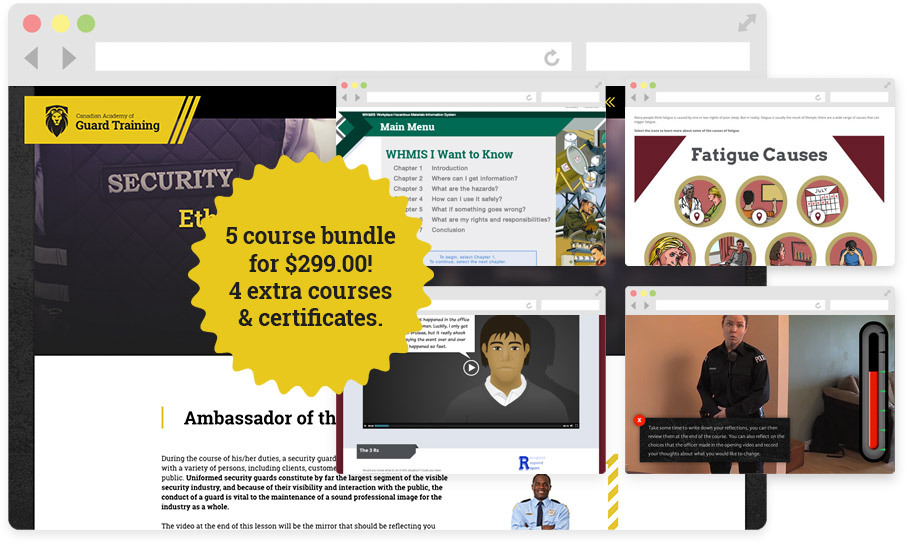 Ask a Security Expert
Thanks, we'll get back to you soon!