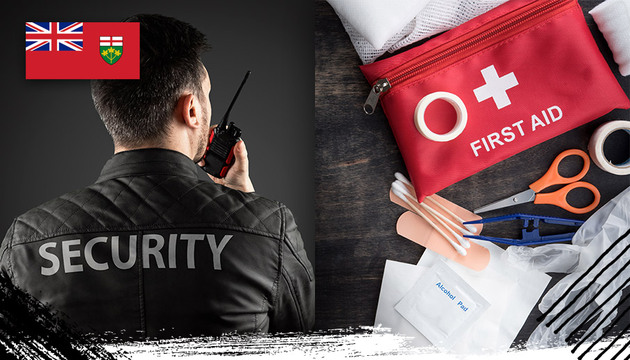 Ontario Security and First Aid Training Bundle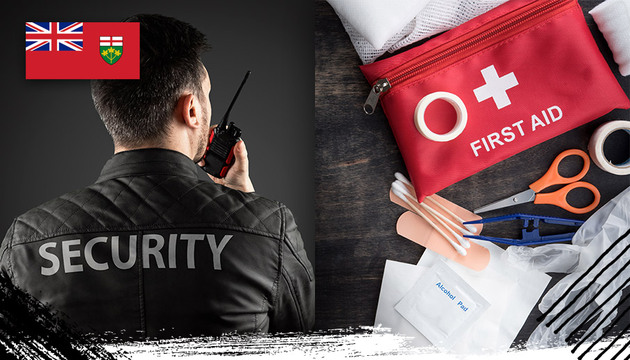 Description
The Bundle includes Ontario Approved Basic Security Training, and your Emergency First Aid and CPR through Red Cross.
This course bundle lets you get both required certifications easily and at one low cost. Get approved security guard training and Red Cross First Aid Licensing, which allows you to take your provincial exam and become a licensed guard.
Why Train with us?
→ Basic and Advanced Training
→ Instant Course Access
→ Register Quickly
→ Train from Home
→ Large Job Market
→ Mobile Friendly
→ Take on any device
→ Government Approved
→ Exam Booking Help
To write your provincial exam, and become a licensed security guard, students are required to take government approved 33.5 hour training and an additional 7.5 hours of First Aid Training.
We partner with The Academy for First Aid - a Red Cross Certified Provider to offer the government required First Aid Training. They offer two training locations for First Aid in Toronto and Hamilton.
We understand that the best security guards master the basics and build from a solid foundation of training. While other courses might rush to get you to your first job unprepared, we know that a confident, competent security guard keeps themselves and others safe. Poorly trained guards can risk themselves, and others on the job. With our training, you'll master the basics, but also learn advanced patrol techniques, how to handle difficult people and situations and crisis management.
Get Training in Things Like:
Role of a Security Guard
The Law and Your Rights and Responsibilities
Crowd Control
Powers of Arrest
Dealing with Angry and/or Disturbed People
Patrol Techniques
Use of Force
First Aid and much more. See below for more information.
Online Training means begin training as soon as you register. You'll learn at your own speed and finish whenever you want. You can access your course 24/7 day or night, 7 days a week. And when you are ready, write your licensing exam.
What kind of jobs can you get with a security licence?
Airport Security
Mall Security
Personal and Executive Protection
Night Club or Bar "bouncer"
Loss Prevention Security
Concierge
Special Event Security
Mobile Patrol
Security Guard Companies
What You Get:
Receive 24/7 Access, Start Anytime, 100% Computer Based Security Training, No Classroom Required. Then get registered for Red Cross Approved First Aid - training locations in Hamilton and Toronto.
Basic Security Guard Training Get certified from the guard training program better employers prefer. This 40-hour mandatory course is designed to prep you for the licensing exam in Ontario (Online) - Regular $149.00
First Aid Training Get trained to deal with emergency first aid situations with Red Cross First Aid Training.
The Academy for First Aid and Safety is a training partner with the Canadian Red Cross Society. We employ certified Canadian Red Cross and deliver interactive, high quality, intense, and fun first aid and CPR courses. All of our courses include mandatory AED (automated external defibrillator) training.
Our state-of-the-art 19 seat theatre can comfortably seat 18 students comfortably, as well as a separate exercise room, and kitchen. Enjoy a cinema-like experience and a spacious training facility for hands-on practical exercises.
(Classroom) Regular $59.99
This bundle includes the following products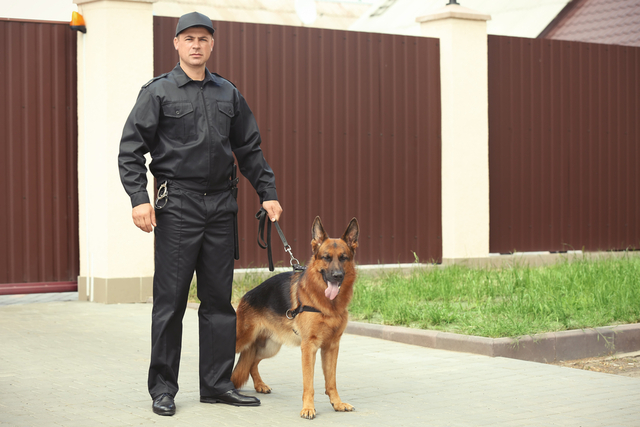 Become a Security Guard Today with Top Online Security Guard Training
Regular price:
$149.00 CAD