{{ notice }}
{{ warning }}
In general, Code White policies assist hospital and healthcare staff interact with an actual or potential violent or out of control person.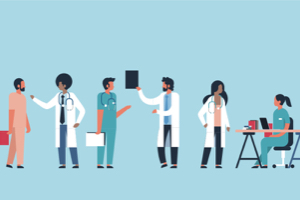 Violence Prevention is quickly becoming a necessary component of healthcare training across Canada. Taking this course will provide peace of mind to both you and your employer.
Start Today – $149.00
Who should take Code White Training?
All clinical and non-clinical staff (including Security Guards) who work at healthcare facility.
This online course has been prepared by an Ontario based Subject Matter Expert.
Assistance is available via email.
The course takes approximately 8 hours to complete.
There is no deadline for completion.
A Certificate will be issued upon passing of the online final test.
This course is only applicable to Ontario and is strongly suggested for any private security guards who wish to work as hospital security or other healthcare facilities.