{{ notice }}
{{ warning }}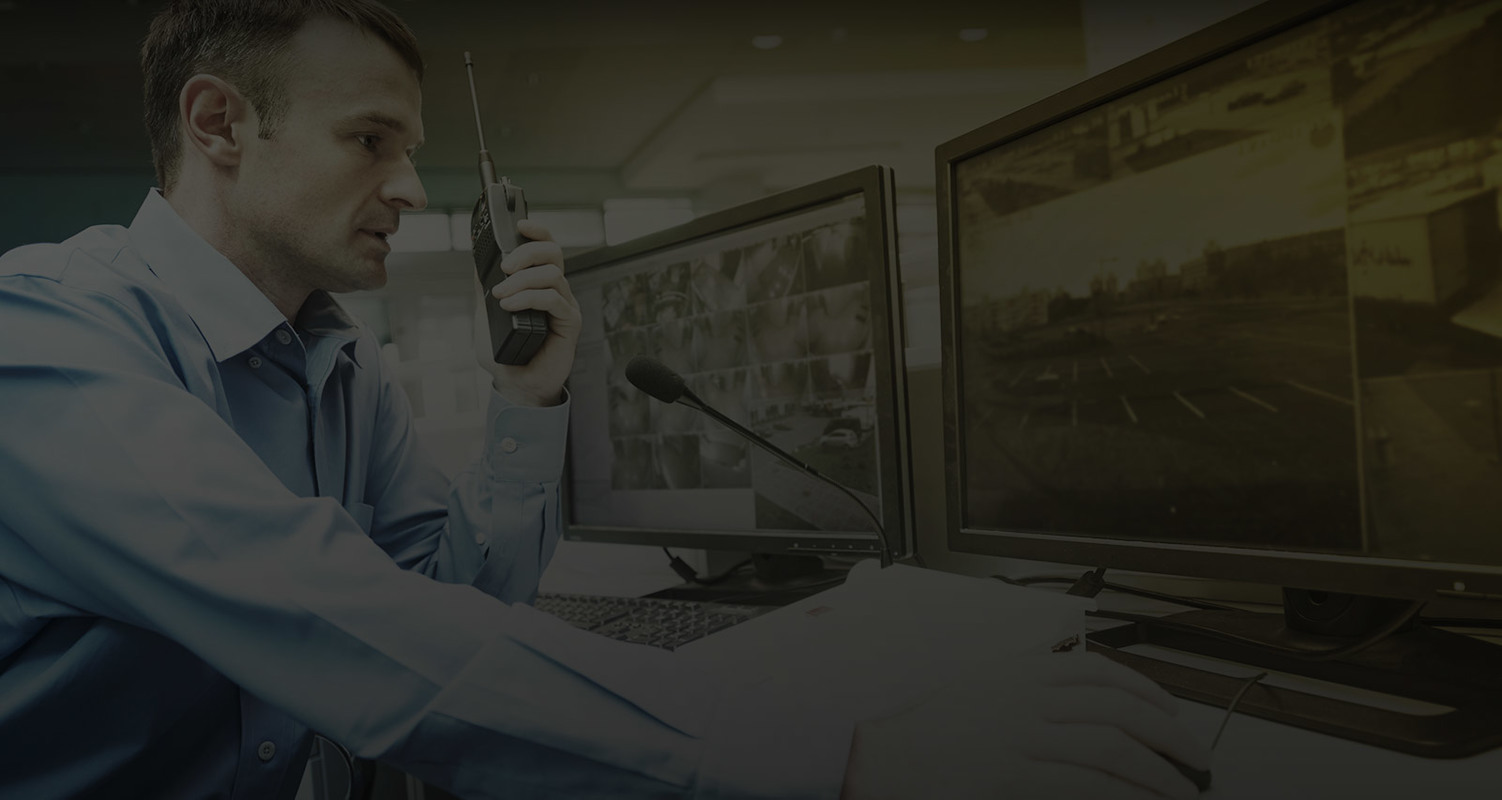 Canada's Leader in Security Guard Training
The Canadian Academy of Guard Training offers world-class security guard and license training to get help you get a job. Take your training on our easy to use platform, have 24/7 course access and learn at your own pace. Jobs are waiting for you.
In Canada, to become a security guard, you'll need to be licensed
Step 1
Take Our Guard Training - Pass our Approved Training Course - Register by clicking Buy Now (Training is only available in English)
Step 2
Pass your Provincial Exam - We will help you book and prep for the exam. (Exam is only available in English)
Step 3
Apply for your License - We can provide all the information you need.
Step 4
Job Openings are Ready for You
Licenses are provided by the provincial government. Once you've received your license, we can help you find one of the hundreds of open security guard jobs across Canada.
Choose the best security training program from the Canadian Academy of Guard Training. This premium basic course prepares you to ace the exam and start working faster. Once you complete our course, join our catalogue of licensed security guards and we'll find you open positions.
START TRAINING FOR YOUR NEW CAREER!
Course Outline
The Basic Security Training program meets the full requirements for licensing education in Ontario, Manitoba, Saskatchewan and Alberta.
A mandatory 40-hours of training, the course includes:
65 quizzes and chapter tests
Core curriculum:
Workplace Safety and Health Act
Personal Safety at Work (Provincial)
Working Alone Plan
Landlords & Tenants - The Law and You
Human Rights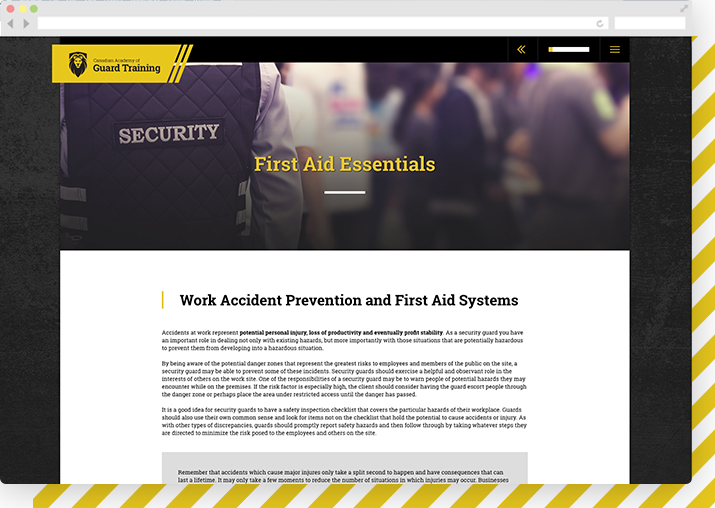 Get Hired Quickly with Help From Us
Our training doesn't stop at helping you pass the exam. We want every Canadian Academy of Guard Training graduate to have their choice of the best security jobs available. With basic training and free bonuses, you can be the best applicant for the job.
You'll get:
FREE bonus training on advanced security topics
FREE bonus training on soft skills better employers demand
FREE interview prep materials
Impressive digital certificates on a mobile app
24/7 Course Access
Start Training Instantly
Access to a Huge Job Market - Get Hired Quickly
Train On any Computer, Tablet or Phone
Approved across Canada (excludes BC/Quebec)
Help with Exam Bookings
GET YOUR LICENSE AND START WORKING
Supported 7 days/week by a live Help Desk